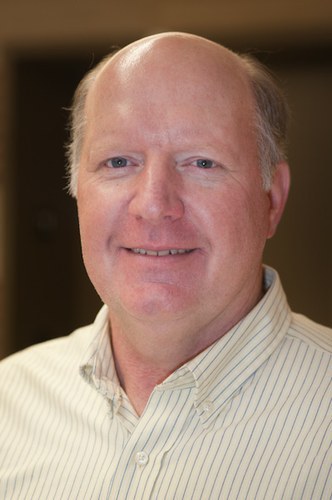 Edward
W.
Mills
Associate Professor of Meat Science
Undergraduate Adviser
304 Agricultural Sciences and Industries Building
or 16 Meats Lab
University Park
,
PA
16802
Education
Ph.D., Meat Science, Purdue University, 1984
M.S., Meat Science, Ohio State University, 1979
B.S., with Distinction in Animal Science, Ohio State University, 1977
Specialties
Muscle Foods
Meat Processing
Teaching Experience
Fall Semester
Animal Products Technology ANSC 207 and ANSC 208 -Lectures and labs deal with physical and biochemical processes which affect palatability and wholesomeness of meat, milk and eggs. In addition, students learn about government and food industry practices and issues related to animal products.
Spring Semester
Science and Technology of Muscle Foods FDSC 415 -Deals with manufacture of muscle food products, (meat, poultry and seafood). Physical and biochemical changes which determine the performance meat in manufactured products. Includes regulatory and process control issues.
Publications
Effect of Parsley Powder as a Source of Nitrate on Quality Characteristics of Uncured Fermented Sausage
Proceedings of Reciprocal Meat Conference 75:79 (abstract number 74)., Almutire, Faris, 2022
The efficacy of pulsed ultraviolet light processing for table and hatching eggs
Poultry Science, Cassar, Joshua, Bright, Lindsey, Patterson, P. H., Mills, E. W., Demirci, A., 2020
Muscle characteristics only partially explain color variations in fresh hams
Meat Science, Stufft, K., Elgin, J., Patterson, B., Matarneh, S. K., Preisser, R., Shi, H., England, E. M., Scheffler, T. L., Mills, E. W., Gerrard, D. E., 2017
Compte-rendu des journees scientifiques des viands aux Etats-Unis
Viandes & Produits Carnes, Mills, E., 2014
Modified atmosphere packaging affects ground beef patty cohesiveness
Proceedings of Reciprocal Meat Conference, Harvison, K., Mills, E., 2014
Presence of shiga toxin-producing escherichia coli o-groups in small and very-small beef-processing plants and resulting ground beef detected by a multiplex polymerase chain reaction assay
Foodborne Pathogens and Disease, Svoboda, Amanda L., Dudley, Edward G., Debroy, Chitrita, Mills, Edward W., Cutter, Catherine N., 2013
Incidence of Shiga toxin-producing Escherichia coli strains in beef, pork, chicken, deer, boar, bison, and rabbit retail meat
Journal of Veterinary Diagnostic Investigation, Magwedere, Kudakwashe, Dang, Huu Anh, Mills, Edward W., Cutter, Catherine N., Roberts, Elisabeth L., DebRoy, Chitrita, 2013
Inhibition of Foodborne Pathogens in "No-Nitrate or Nitrite-Added" Bacon
Proceedings of Reciprocal Meat Conference, McKeith, A., Mills, E., Cutter, C., Kephart, K., 2013