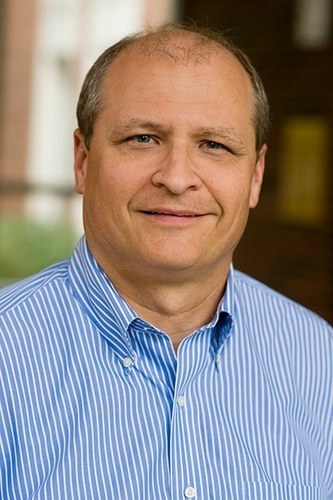 Phillip
Clauer
Associate Teaching Professor, Poultry Science
4-H Youth Poultry Program Coordinator
Undergraduate Adviser
Penn State Poultry Science Club Adviser
Penn State Collegiate Poultry Judging Team Coach
319 Agricultural and Industries Building
University Park
,
PA
16802
Areas of Expertise
Embryology in the Classroom
Poultry Judging
Purebred and Exhibition Poultry
Incubation
Small Specialty Poultry Production
General Poultry Production Management
Education
B.S., University of Wisconsin, Madison, Poultry Science/Business and Industry (1983)
M.S., University of Wisconsin, Madison, Continuing and Vocational Education/Extension (1985)
Areas of Responsibility
Advise and Teach for the AN SC Undergraduate Program
4-H Youth Poultry Program
Advise for Poultry Science Club
Coach for Collegiate Poultry Judging
Internship Coordinator for AN SC Major
Embryology in the Classroom 
Small Specialty Avian Industries
Employment Record
2019 to present:  Associate Teaching Professor, Poultry Science, Department of Animal Science, The Pennsylvania State University.
2006 to 2019: Senior Instructor / Assistant Teaching Professor, 4-H Youth and Specialty Poultry Programs, Department of Poultry Science, The Pennsylvania State University
2001 to 2006: Senior Extension Associate, 4-H Youth and Specialty Poultry Programs, Department of Poultry Science, The Pennsylvania State University
1985 to 2001: Extension Poultry Specialist, 4-H Youth/Small Flocks, Animal and Poultry Sciences Department, Virginia Polytechnic Institute and State University
1983 to 1985: Program Assistant to Extension Poultry and Small Animal Specialist, Poultry Science Department, University of Wisconsin
Program Objectives
Outreach responsibilities
4-H/youth Poultry program Leadership.
Traditional rearing and raising poultry projects that provide youth learning opportunities in animal care and life skills. My responsibility is to provide program management, volunteer leader and youth training, and program resource development.
Organize and conduct state and national 4-H poultry judging contests as well as state 4-H contests in Avian Bowl, Chicken-cue Presentation, and Turkey-cue Presentation.
Help organize and conduct state F.F.A. Career Development Event.
4-H Embryology project. This is mostly a school-enrichment project that enrolls over 40,000 youth in Pennsylvania annually. My responsibility is to conduct leader training, manage, and coordinate program activities at the state level.
Small and specialty flock program.
Aid in the small and specialty poultry program by providing technical assistance to avian operators other than commercial layer, broiler, or turkey producers. This group includes breeders and owners of domestic poultry as well as specialty avian flocks such as game birds, organic and pastured poultry, urban poultry and other small specialty flocks.
Teaching Responsibilities
Teach AN SC 421 "Poultry Evaluation and Selection"
Teach AN SC 426 "Poultry Judging"
Guest Lecture or assist in teaching other courses and labs as needed.
Developed the Poultry Industry section for the AN SC 100 "Intro to Animal Industries"
Coordinate of AN SC 395 "for credit" internships for the Animal Sciences major
Advise Undergraduate students in the AN SC Major
Advise the Poultry Science Club
Future Plans
Immediate plans include:
Support 4-H poultry programs, projects, and events.
Provide training in the 4-H contests and events.
Develop funding options to support the 4-H youth poultry programs.
Increase the number of undergraduate students with poultry interest at University Park campus.
Publications
PA Extension Publications
4-H Poultry Member's Guide and Records.  A0960A 42 pages, 2018
Raising Fowl in Urban Areas. Small-scale Poultry Production fact sheet, 2010
Management Requirements for Laying Flocks. Small-scale Poultry Production fact sheet, 2010.
PA 4-H Embryology Members Guide 1, AO910A, 2005.
Preparing for the Poultry Barbecue Contests. Set of PDF publications, 2002

"Cooking Basics" covers the barbecuing skills portion of the contest. 3 pages.
"Presentation Basics" covers how to prepare and give a presentation for this contest. 3 pages.

Helpful Guide for 4-H Leaders in Poultry Project. A PDF publication, 2002
Standards for Broiler, Roaster, and Young Turkey Pens. A PDF publication,
Department Publications
Brochure for Poultry minor, Poultry and Avian Science Minor at Penn State, 2005, Revised 2009, Revised 2018.
National Extension Publications
National 4-H Poultry Judging manual total rewrite and change 2020 National Manual only available on-line
National 4-H Poultry Judging Manual. Revisions 1991, 1999, 2002.
Embryology in the Classroom. National 4HCCS embryology curriculum. 2001.
Experiments in Poultry Science. Advanced Helper's Guide. 2001.
Hatching Classroom Projects. Beginner Helper's Guide. 2001.
Small-Scale Agriculture Alternative: Poultry. For the USDA Office of Small-Scale Agriculture. 1995.
Other Extension Publications and Materials Developed

Embryology in the Classroom  Train the Trainer "Learn Now Videos"   Significant developer as part of The PA 4-H Embryology in the classroom task force that put together 14 learn how videos for use to train teachers as for teachers to use in the classroom. 
Raising Waterfowl. Wisconsin A3311 manual on raising small-scale waterfowl. Prepared with John Skinner. 1985. Revised 2003.
Agricultural Alternatives: Bobwhite Quail Production. 2002.
Beginning of Life School Enrichment Curriculum, VA Tech Publication, 2000.
Beginning of Life: A Leader's Manual for Avian Embryology. This manual has also been adapted for use by state programs in PA and MD. 1990, last revised in 1998.
Awards
Penn State College of Agricultural Sciences "Excellence in Academic Advising Award," 2010
Ag Student Council "Outstanding Club Adviser of the Year," 2006
Poultry Science Association "Student Recruiting Award," 2005
Agricultural Communications In Education "Outstanding Professional Skill Award," 2001 while at VA Tech
Committee Work
Program
AN SC Steering Committee, 2003-2022, Chair 2006-2007, 2020-2021
AN SC Scholarship Committee, 2001-present
College
ACT Funds Committee, 2007-2013. 2017- present
Penn State College of Agricultural Sciences Scholarship Selection Committee, 2009-2012
Adviser to Ag Student Council, 2004-2006
National
National 4-H Poultry and Egg Conference Committee, 1986-present
Chair of National 4-H Poultry Judging Contest, 1990-2013  Co-Chair 2019-present
Poultry Science Association Recruiting Committee, 2002-2006, Chair 2004