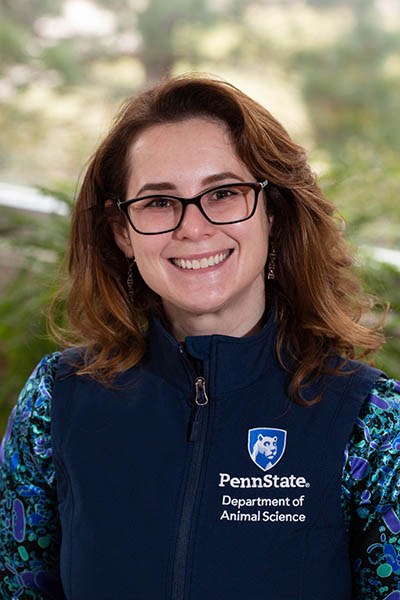 Erika
Ganda
Assistant Professor of Food Animal Microbiomes
308 Animal, Veterinary and Biomedical Sciences Building
University Park
,
PA
16802
Areas of Expertise
Microbiome
Epidemiology
Food Production Systems
Antimicrobial Resistance
Dairy Cattle
Mastitis
Animal Health and Productivity
Education
Post-doctorate, Food Science, Cornell University, 2017-2019
Ph.D., Animal Science, Cornell University, 2013-2017
B.S. in Veterinary Medicine, UFG - Brazil, 2012
Research and Teaching Interests
Our group's major research interests include microbiome and metagenome techniques, host-microbe interactions, microbial ecology, bioinformatics, epidemiology, artificial intelligence and pathogen surveillance methods.
Our research is involved in developing practical ways to leverage the microbiome to improve food safety, and expand food production animals' production efficiency.
Our projects span from food safety testing to microbial profiling and targeted treatment/nutrition of livestock, and microbiome modulating approaches to impact animal health and productivity.
Courses that I teach:
ANSC 456 – Animal Microbiomes
ANSC 503 – Professional Skills for Graduate Students
MBIOM 550 – Current Issues in Microbiome Sciences