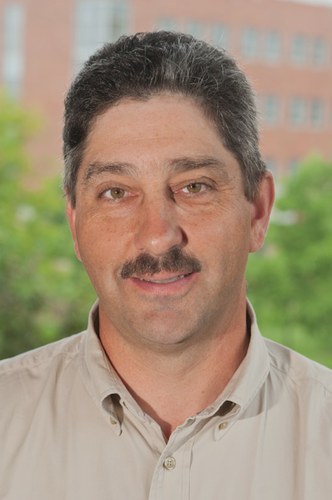 Brian
A.
Egan
Assistant Teaching Professor, Equine Science
Penn State Horse Farm Coordinator
Penn State Horse Judging Team Coach
109C Animal, Veterinary and Biomedical Sciences Building
University Park
,
PA
16802
Education
M.S., Animal Science, The Pennsylvania State University, 2003 Thesis research: Behavioral, Anatomical, and Physiological Changes in the Late Gestation Mare
B.S., Animal Production, The Pennsylvania State University, 1987
Interests
Primary focus area is Penn State's undergraduate equine program through teaching, advising, and recruitment.
Additionally, coordination of breeding and management of the Penn State registered Quarter Horse herd.
Primary interest areas include: Production and Management, Judging and selection. Also work to a lesser degree with youth and adult extension programs.
Undergraduate Education Responsibilities
An Sc 327 - Introductory Horse Production and Management (Instructor) An Sc 317 – Horse Handling and Training (Instructor), An Sc 417 – Introduction to Horse Judging (Instructor), An Sc 426 – Advanced Judging (Instructor and Coach) An Sc 297C - Equine and Livestock Marketing (Instructor)
Assist with other equine courses including guest lectures and guest lab instructor. Recruit prospective students and promote university's equine programs.
Major Youth Extension Events:
PA 4-H Horse Forum, PA State 4-H Horse Judging Contest, PA State 4-H Horse Show
Major Adult Extension Events:
Ag Progress Days Equine Educational Program, PA 4-H Horse Forum, PA 4-H Horse Show Judges School and Judging Team Clinic
Awards and Honors
2000 Stockmen's Booster Award – Penn State Stockmen's Club
2000 Little International Livestock Exposition Dedicatee – Penn State Block and Bridle
2000 Outstanding Staff Member – Penn State Department of Dairy and Animal Science
2002 Honorary Brother – Delta Theta Sigma Fraternity – Penn State